Epiphone Les Paul Standard Plus Top

- Guitar Review
When I was buying this instrument a few years ago, I just wanted to try a different type of solid body guitar and the 'Epiphone Les Paul Standard Plus Top' looked very appealing, especially the sophisticated carved top body, the beautiful flame maple finish, and the chrome arched stoptail bridge.
The only thing I personally didn't like was the white plastic pick guard located just under the pickups, but hopefully it could be easily removed.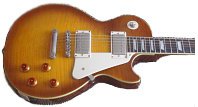 I plugged it into the amp in the store and the first thing I noticed was the impressively long sustain and pleasant profound tone this guitar was producing. I didn't hesitate and picked the one with the 'Horney Burst' color that I liked, asked to remove the plastic pick guard and bought it.
At home I had enough time to scrutinize it. So first things first:
The guitar body and neck are thick and heavy, and when holding it the 'Epiphone Les Paul Standard Plus Top' feels like the real thing.
The build quality of this instrument is amazingly good, nothing is shaky, the tuners, knobs and the toggle switch were secure when I bought this guitar and remain secure now after a few years of playing.
The tone
The tone is where the 'Epiphone Standard' shines the most and despite of its looks fits to play music in almost any genre from Jazz to Alt-Rock, Nu Metal and anything in between.
The neck pickup produces a mellow, well-favoured tone that sounds very well with the delay effect.
The bridge pickup sounds very bright and more biting, it's where it becomes useful to play heavier stuff.
Of course you can combine signals from both pickups together to get some extra sounds like with any other similar guitar, but with the Epiphone Std. it goes a bit farther:
because the neck and bridge pickup have their own independent volume and tone control, you can choose how much each pickup will contribute to the overall sound.
The bottom line
Although the 'Epiphone Les Paul Standard Plus Top' is considered as a budget practice electric guitar oriented mostly towards the beginners, because of its high built quality, great durability, and rich tone there's no reason not to use it as a relatively inexpensive pro guitar as well, in my opinion.
Pin It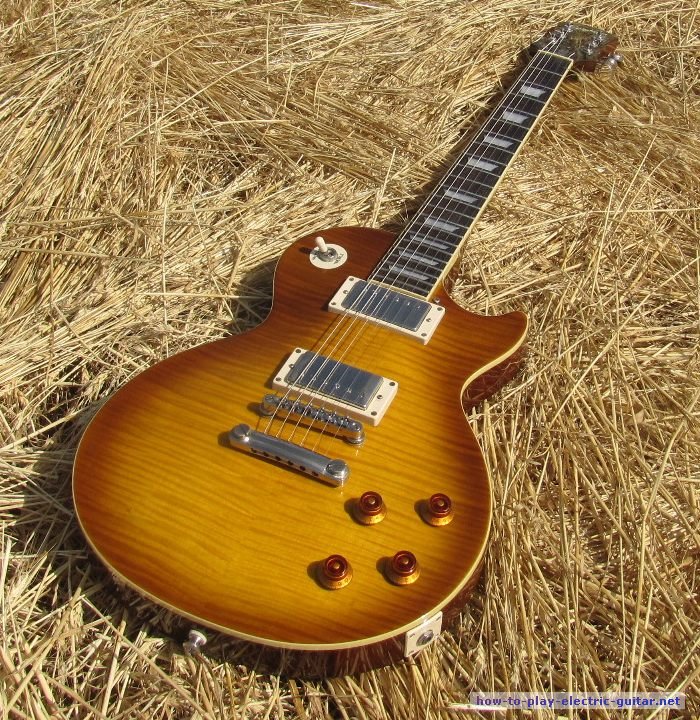 Pin It
This article was last updated on July 15, 2022