Get Chromatic Guitar Tuner Software For Free
For Windows, Mac OS X 10.2 or later, PocketPC
Chromatic guitar tuner software works in the same way as a common hardware tuner, using computer sound card as a guitar input device.
Pitch Perfect is the one of the rare free software tuners that works on Windows, Mac OS, PocketPC and Windows Mobile/SmartPhone platforms.
Little tip:
If the tuner doesn't react on a guitar signal, try to do following:
Click on PitchPerfect button on the tuner --> Options.
Now check out if the Sound Input Device is selected appropriately.
Next click on Volume And Input Channel Settings button,
it will open a recording mixer.
In the mixer, choose an appropriate Input: Microphone or Line in,
and check the volume slider.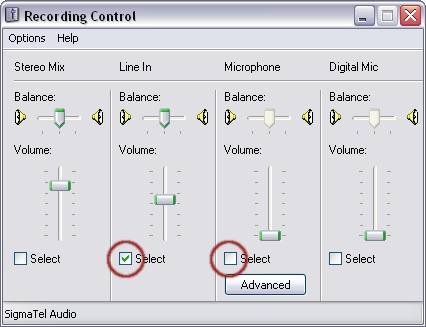 Return from Guitar Tuner Software Page back to Guitar Tuning Lesson
Return to Free Guitar Software Page